Scale teams and grow productivity with

Experience light-speed hiring, seamless
onboarding, and automated payroll services.
Scale your business on demand
Tailored workforce solutions across various job roles
Create a workforce suited to your needs
with an
Apprenticeship

Programme
Today's trainees are tomorrow's skilled specialists. Apprenticeship creates a unique opportunity for organizations — a cost-effective way to recruit and nurture young, talented workers. Apprenticeships bridge the world of work and learning. And organizations employing apprentices retain a competitive edge by securing a dynamic, future-ready workforce.
Why
?
A process that delivers success
Attraction
SAHIwork creates interest in your job through counseling and other techniques.
Recruitment
We shortlist, screen, verify, and create offers for your candidates, streamlining the recruitment process.
Onboarding
We provide induction and job-specific initial training to ensure that your new hires are productive from day one.
Development
Our role-specific and KPI-specific upskilling programmes help your team grow and perform better.
Retention
We engage your team through learning and benefits, keeping them motivated and happy.
Separation
When it's time for an associate to leave your business, we handle the end-of-service formalities and replacement.
Over 100+ companies get work done with SAHIwork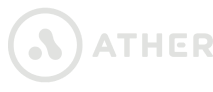 My journey with Ather Energy and SAHI has been transformative. I've gained invaluable hands-on experience in electric vehicles, specializing in battery assembly. The financial independence is empowering.
Saranya P
Apprentice, Ather Energy
Joining Ather Energy through SAHI has been a game-changer. I've honed my skills in the Battery Plant Section and the income has eased my family's financial burden. I'm grateful for this opportunity.
Sinchana
Apprentice, Ather Energy
After upskilling through a Data Entry Course, I joined SAHI as an Executive. The experience has been invaluable for my career growth and family's financial needs. I'm grateful for the transparent payroll processing.
Karthik Sree
Executive, SAHI